Judge Reynolds' decision came out today, another chapter in the Florida Senate redistricting saga.   You can my past articles on the Senate redistricting saga here, here, here, here, and here,  Reynolds had to pick a final Senate map to for the Florida Supreme Court to sign off on and he selected a map proposed by the coalition plaintiffs, map CPS4A.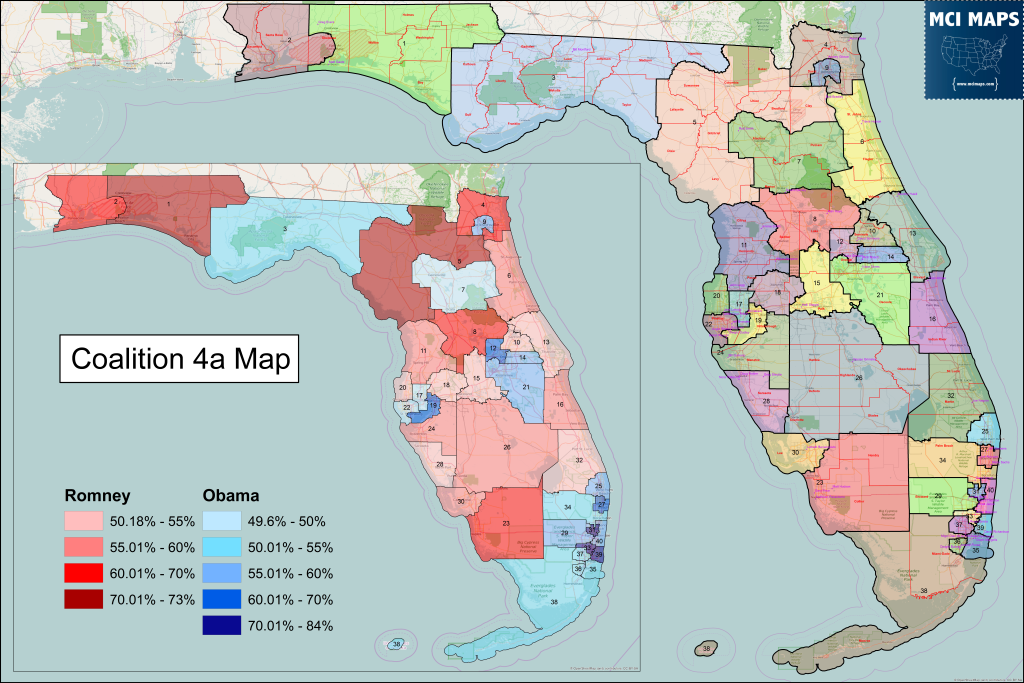 The plan is the most mathematically compact of all plans offered and keeps city and county splits low.  The plan also creates a fourth Hispanic seat in Miami-Dade.  The plan also saw Obama win 21 out of the 40 seats, a result much more in line with the reality that Obama won Florida twice.   The current Senate map only has Obama winning 17 out of 40 seats.   Several seats are narrowly Democratic and while the party has a good opportunity to make gains, control of the Senate will not flip in one cycle.  However, the playing field is now much more even.
The partisan breakdown of CP4a compared to the other coalition maps is in this chart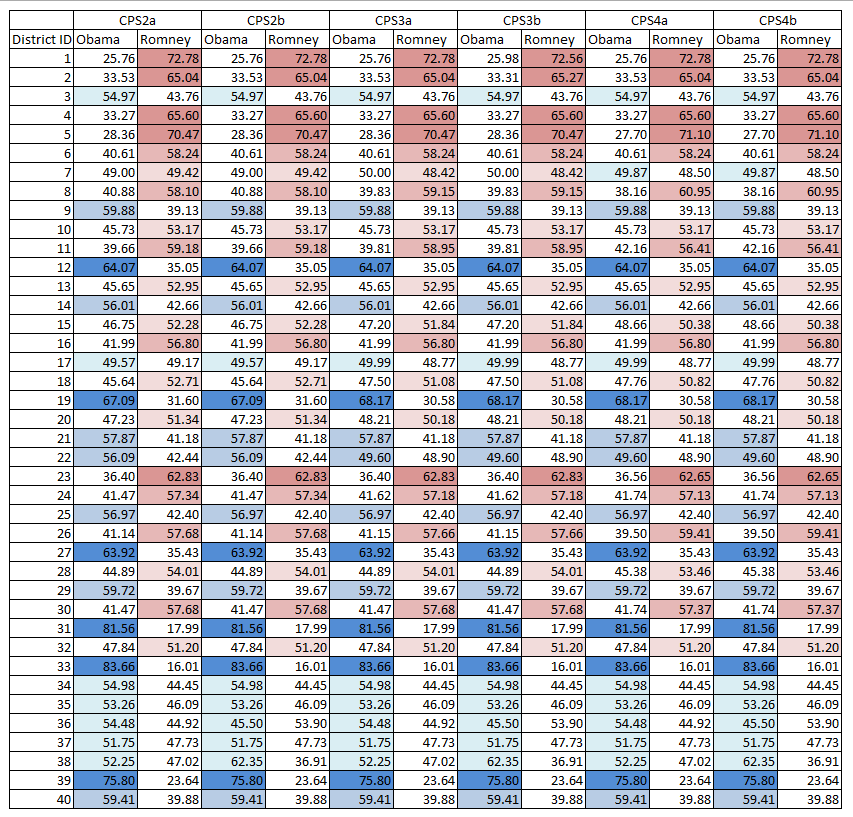 This article will just do a quick look at the map selected.   This is by no means a full-on, extensive analysis, just some key points.  Also, as I rush to get this published, pardon spelling/grammar issues.
Regional Look
Panhandle
The panhandle region is fairly unchanged, except in Okaloosa.  The new configuration has Evers in Senate seat 1, the same open seat Matt Gaetz and George Gainer are running in.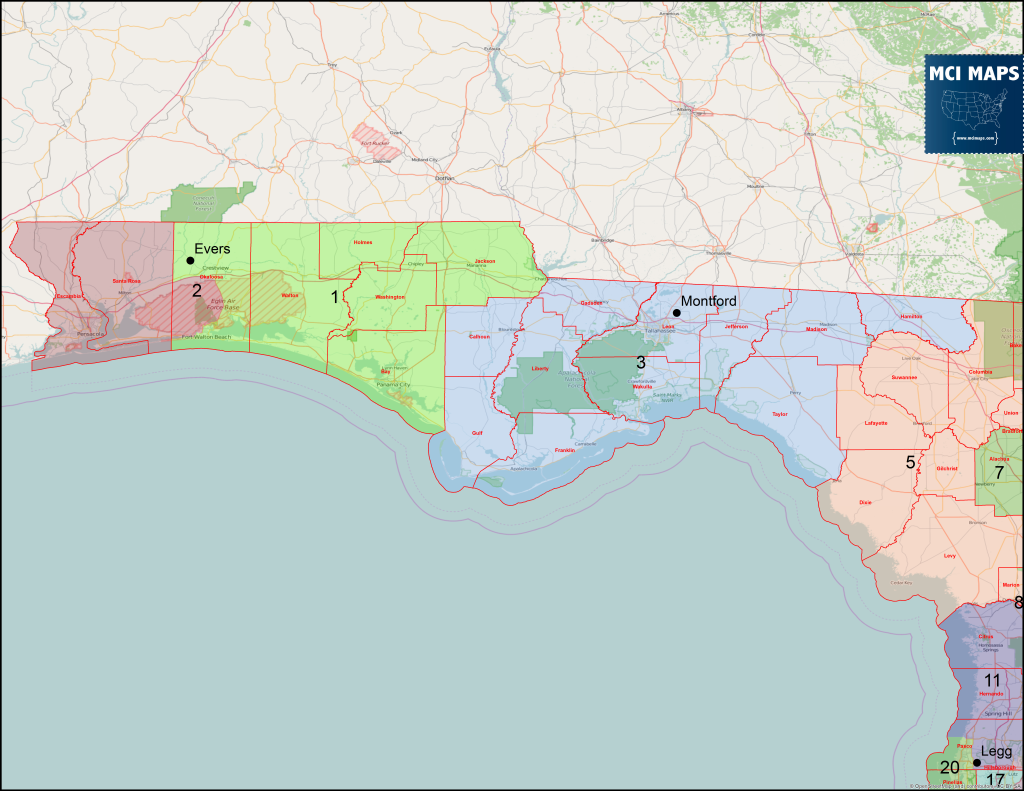 Evers could move to the 2nd, however.
Northeast
The northeast configuration keeps Bradley and Hutson in different districts, something both were worried about when several base maps paired them together.  Gibson remains in the safe African-American seat, living just on the edge.  Hukill is in a seat likely safe for her, 45% Obama, while Hays is safe as well.   The 7th, which will be open and pairs Ocala and Gainesville, voted narrowly for Obama.  The district will definitely be challenged by Democrats, and rumors are Rod Smith may run.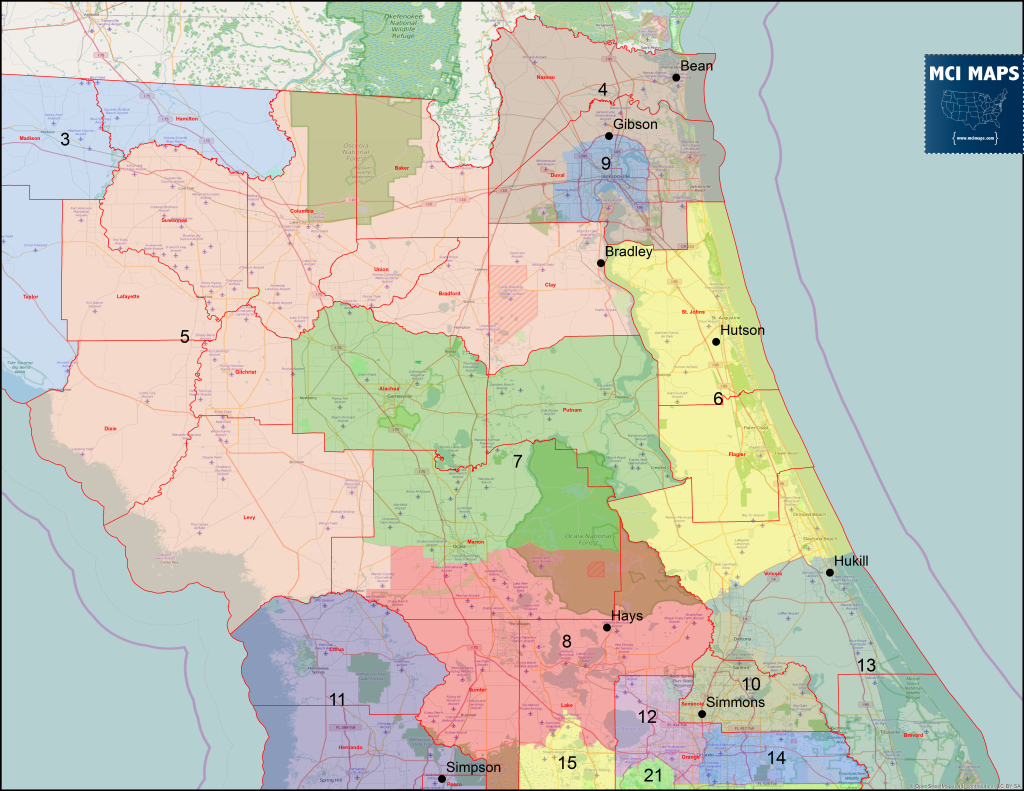 Tampa
I am not happy with the Tampa area in terms of the 19th crossing the bay, which extensively on this website.   In other notes, Legg and Simpsons are both in a districts from Pasco to Citrus, those one could well move to avoid a primary.  The new 17th is a narrow Obama district that could also see both parties make a strong play for.   Latvala will be safe in his 20th while Brandes finds himself in a more GOP seat (only 49% Obama plurality win) thanks to the 19th taking in white liberals from Pinellas.  Senator Lee's address is private, but it seems to be stipulated he lives in either the 19th, which is safe Dem, or 24th, which means a primary with Galvano.  He could move to the open 18th, which is GOP friendly, though Legg or Simpson may be eyeing that as well.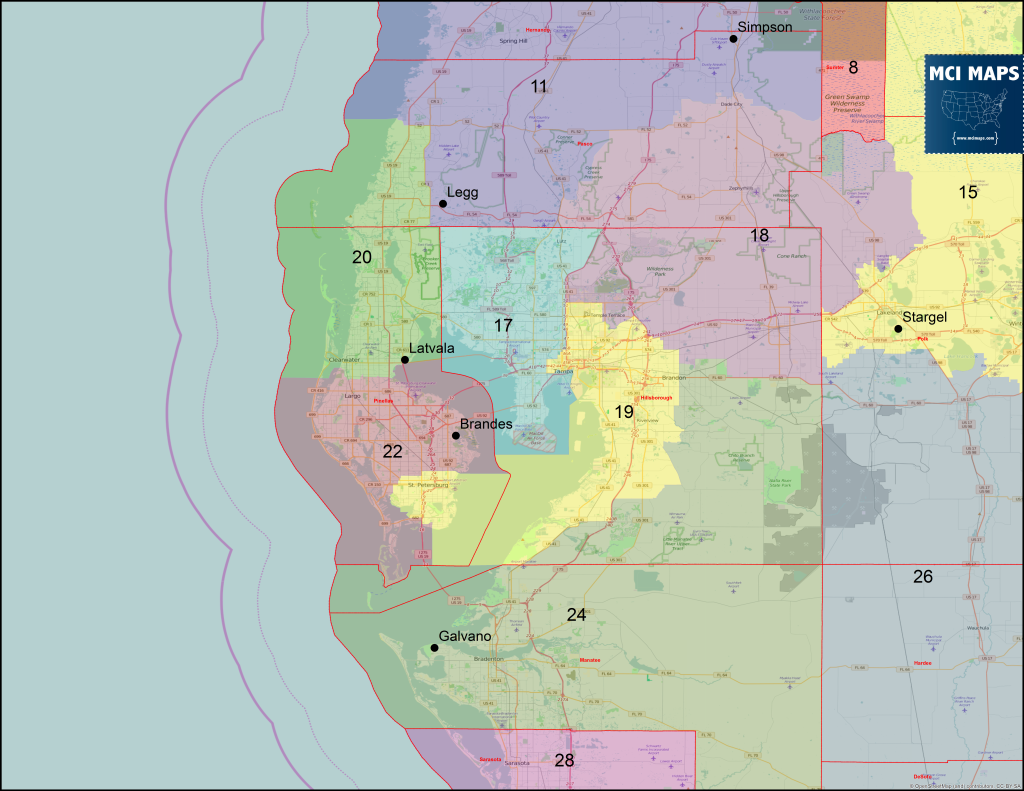 Orlando
Orlando will be the site of another major fight, as Democrats will no doubt aim to win the 14th, which was 56% Obama in 2012.  Andy Gariner's wife is looking at the seat, meaning it will be a big money fight if she runs.  Simmons is safe in his Seminole-based seat.  The safe-Dem 12th will be open, as will the likely Dem 21st.  Stargel meanwhile will be fine in the 15th.  The 16th, based out of Brevard and Indian River, will be open.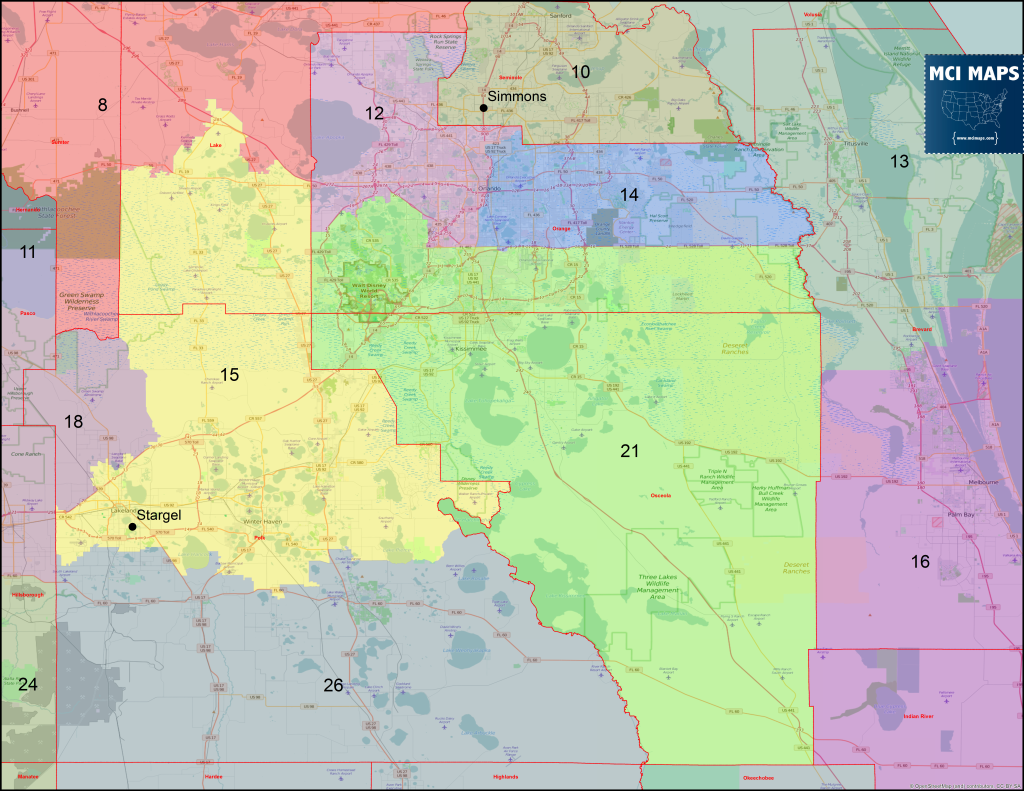 Southwest
Negron, Grimseley, and Benaquisto can all be happy with their districts.  The other open seats are all GOP favored.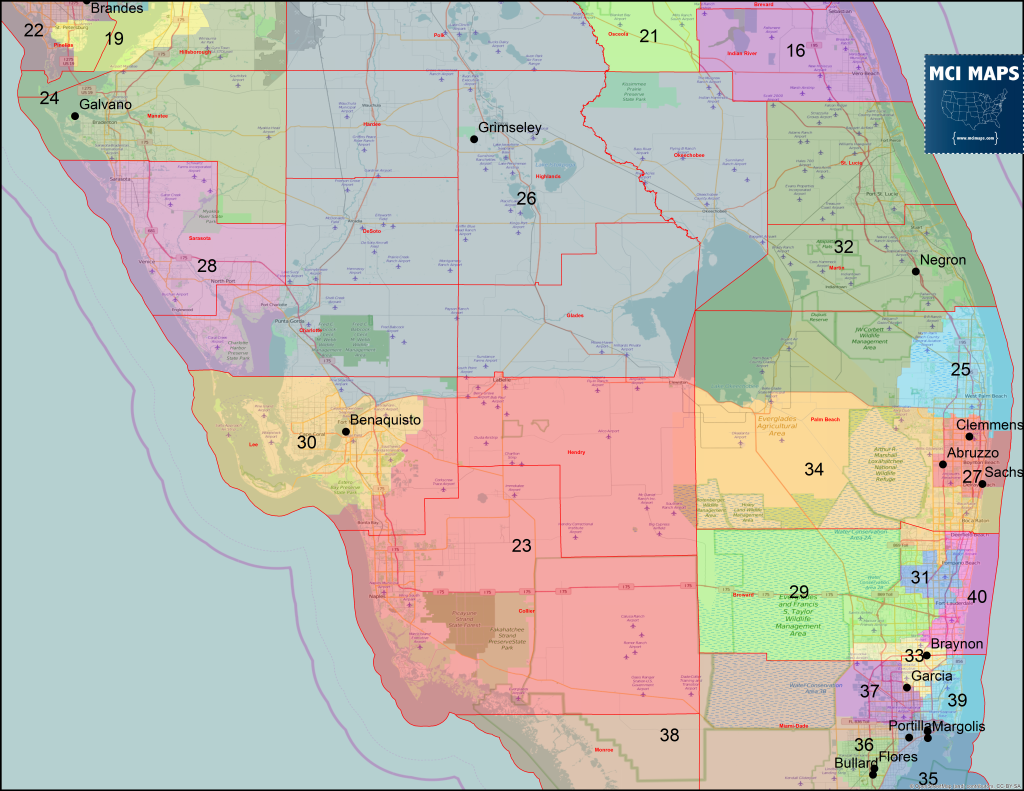 Broward and Palm Beach
All seats in Broward and Palm Beach are likely or safe Democratic.  The major issue will be how Sachs, Abruzzo, and Clemmens sort out who runs where or if another ones in a primary again the other.  In Broward some moves may happen as prominent Democratic candidates see which seats they want to run in.  Waldman, Farmer, and Book will all be look at their options.  Meanwhile Braynon is safe in his seat.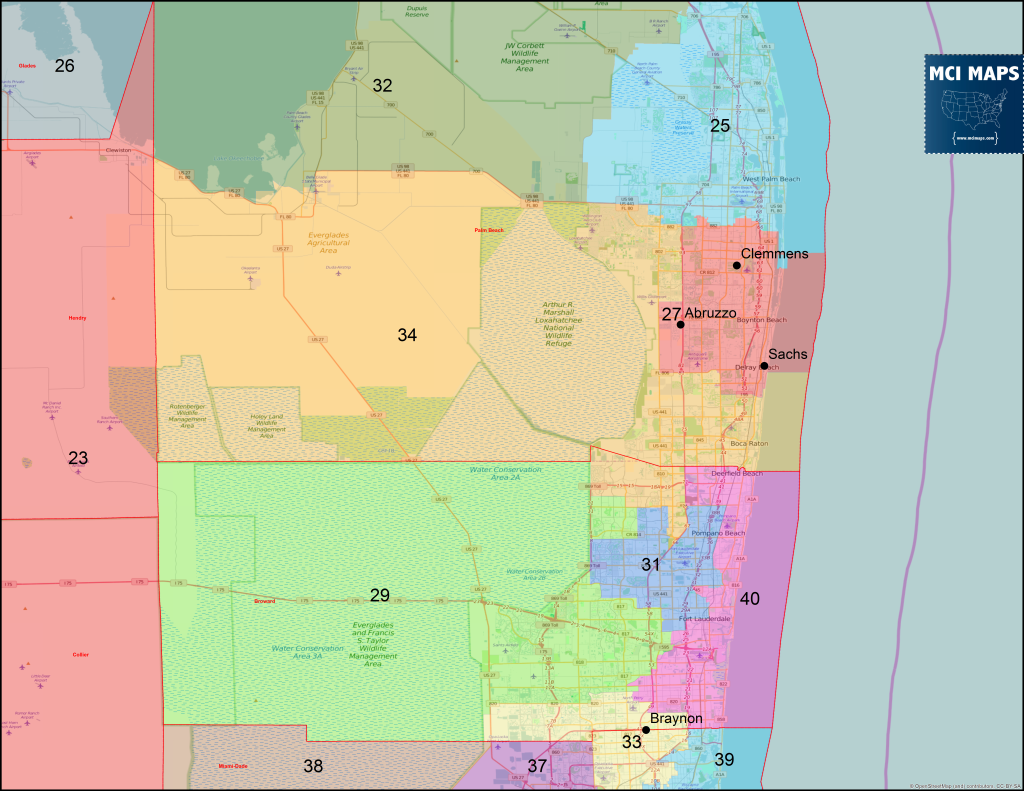 Dade
How Dade shakes out will be a waiting game.  All seats voted for Obama, with the weakest being the 37th, at 51%.   Flores and Bullard are in the 36th, which gave Obama 54.5%.  Flores may make a move to the 38th, which gave Obama 52%, or stay and rely on Cuban support while Bullard runs in the 38th.   The 38th is majority Hispanic in turnout, but it could still elect Bullard if he does well with the less conservative Hispanic community.  We will see how all that shakes out.  The new 39th is an African-American seat in the Dem primary, but no clear candidates have emerged yet.  Down in the 35th, Margolis and DLP are in the seat, which gave Obama 53%.  Margolis may run there, somewhere else, or retire.  The seat is Hispanic and DLP wont easily go down.  So who runs there for both sides will determine the outcome.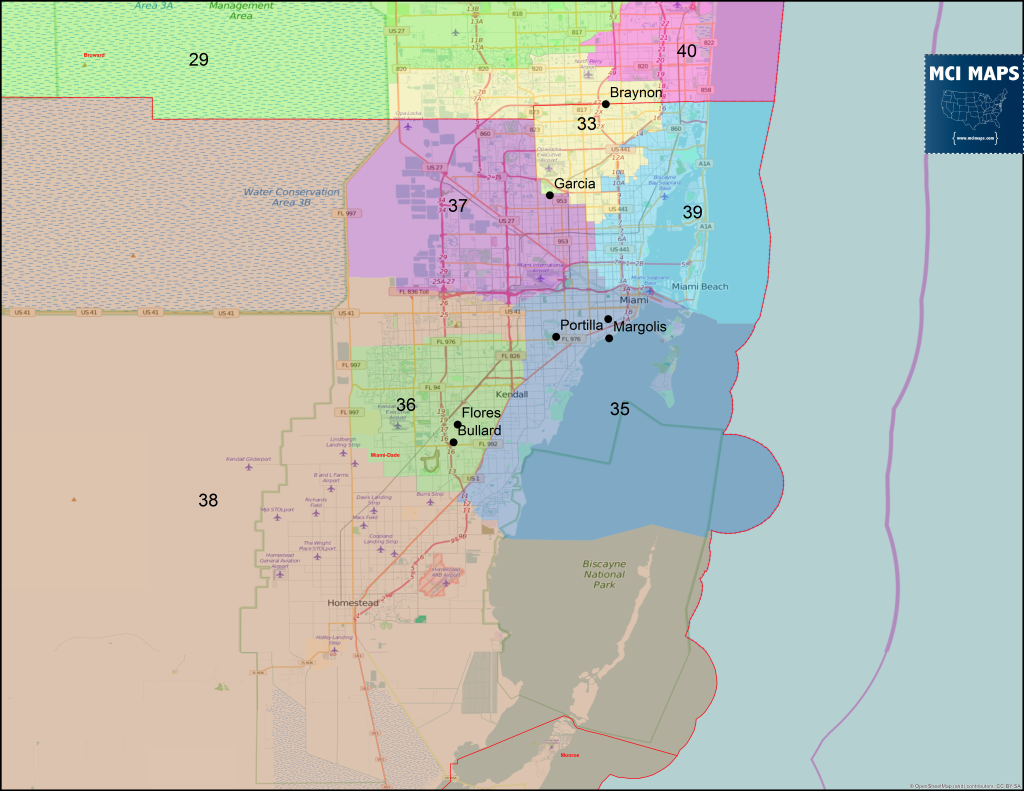 Conclusions
How many battleground races and how many gains Democrats make will depend on a large number of factors heading into the 2016 cycle.  This offers just an overview.  It is going to be a crazy 11 month, that is for sure.