July 25th is the date of two special election primaries in Miami-Dade County.  The specials are a result of the resignation of Republican Senator Frank Artiles.  Artiles was forced to resign before the end of the spring legislative session when news broke of racially-charged language and cursing he directing at African-American lawmakers.  Artiles remained defiant in the wake of calls for resignation for a few days, but eventually quit.  This triggered a special election for a seat that voted for Hillary Clinton by a 57% – 40% margin, but still backed Republican Marco Rubio 50% – 47% in the US Senate race.  Artiles had won the seat in 2016 by beating African-American state senator Dwight Bullard.  Bullard had been drawn into a new seat due to the special round of redistricting in 2015.  Bullard opted to run in a majority Hispanic seat against the well-funded, Hispanic, then-state representative, Frank Artiles.  Artiles won by over-performing Trump by 11 points.   Artiles' resignation kicked off a flurry of candidates interested in the seat.
On the GOP side, Alex Diaz de la Portilla, the former state senator and brother of former Senator Miguel Diaz de la Portilla, announced he would run.  State Represenative Jose Felix Diaz also announced for the GOP primary, triggering a special election for his State House Seat – 116.
On the Democratic side, Annette Taddeo, a twice Congressional candidate and Charlie Crists 2014 running mate, announced she was running.  Former Republican Ana Rivas Logan, who switched to the Democrats in 2014, also announced her candidacy.
The GOP Primary
The race between Alex Diaz de la Portilla (for the remainder of this article known as DLP) and Diaz has been especially nasty.  Both candidates are powerful figures in Miami-Dade politics.  DLP is from a powerful political family, though their power is on the decline.  Personal scandal have hurt DLP and cost him a state house race in 2012.   DLP's former state senate seat, which he held for the 2000s, overlaps with much of SD40, while Diaz's HD116 has overlap has well.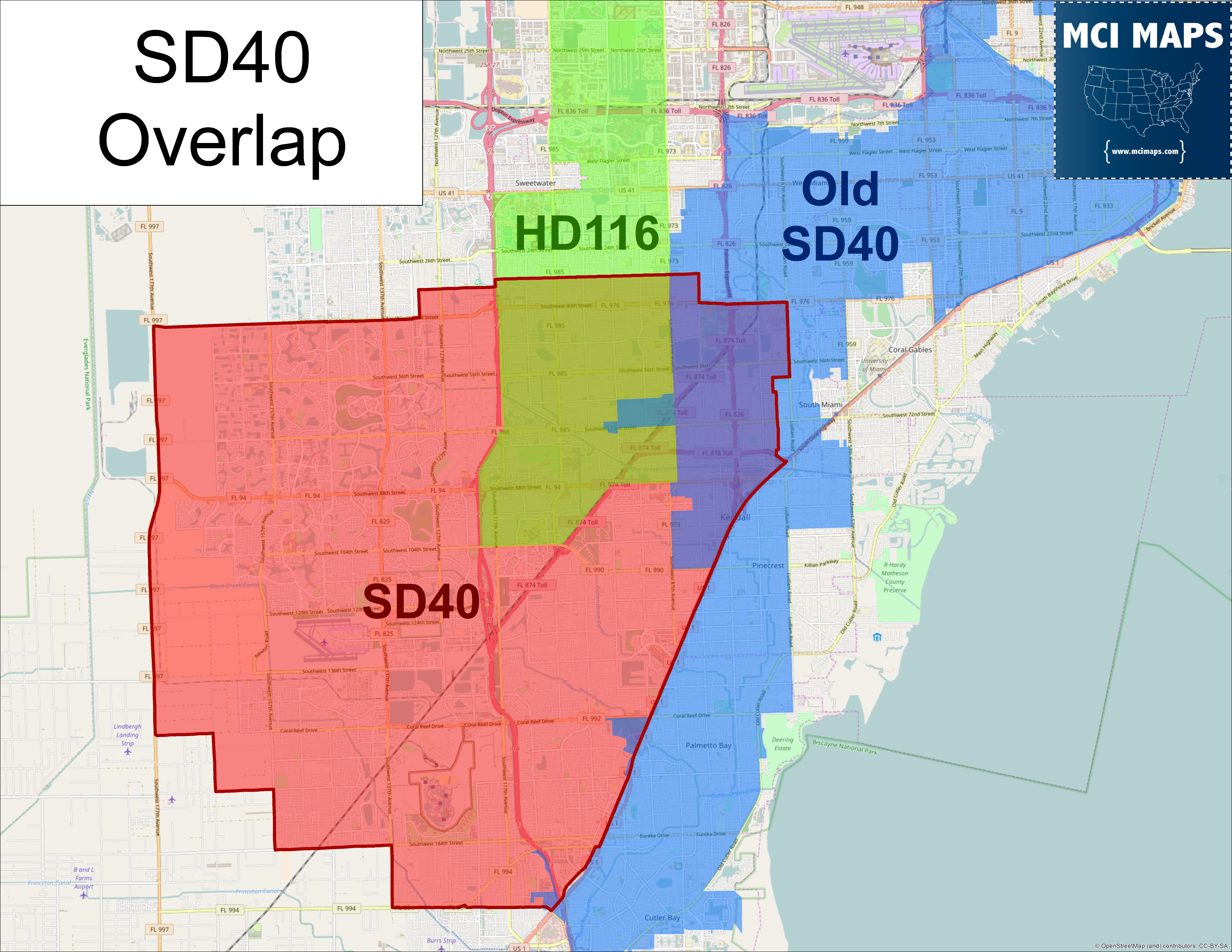 DLP started with much higher name-recognition.  However, everyone knew Diaz, vastly preferred by the political class, would have the money.  DLP's fundraising has been modest, but he loaned his campaign over $400,000 for the race.  Diaz, meanwhile, has hundreds of thousands of dollars in his campaign account and Political Committees aiding his bid.  Diaz has had far more resources, on TV for weeks while DLP just got on television a few days ago (well after thousands of absentee ballots have been returned).  DLP did poll the race in June, before his largest personal loans, so he clearly believes he still can win.  The race is very much coming down to early name-Id vs money in a very short timeline.
The GOP primary is all about Hispanic voters.  The district is just under 75% Hispanic voting age population.   Overall 38% of the voters in the district are Cuban, a formerly solid GOP voting bloc.  While Cubans of new generations are going more Democratic, the older generation remains solidly GOP and they vote in high frequency.  Cubans are clustered in the northern communities of the district like Kendall and Olympia Heights.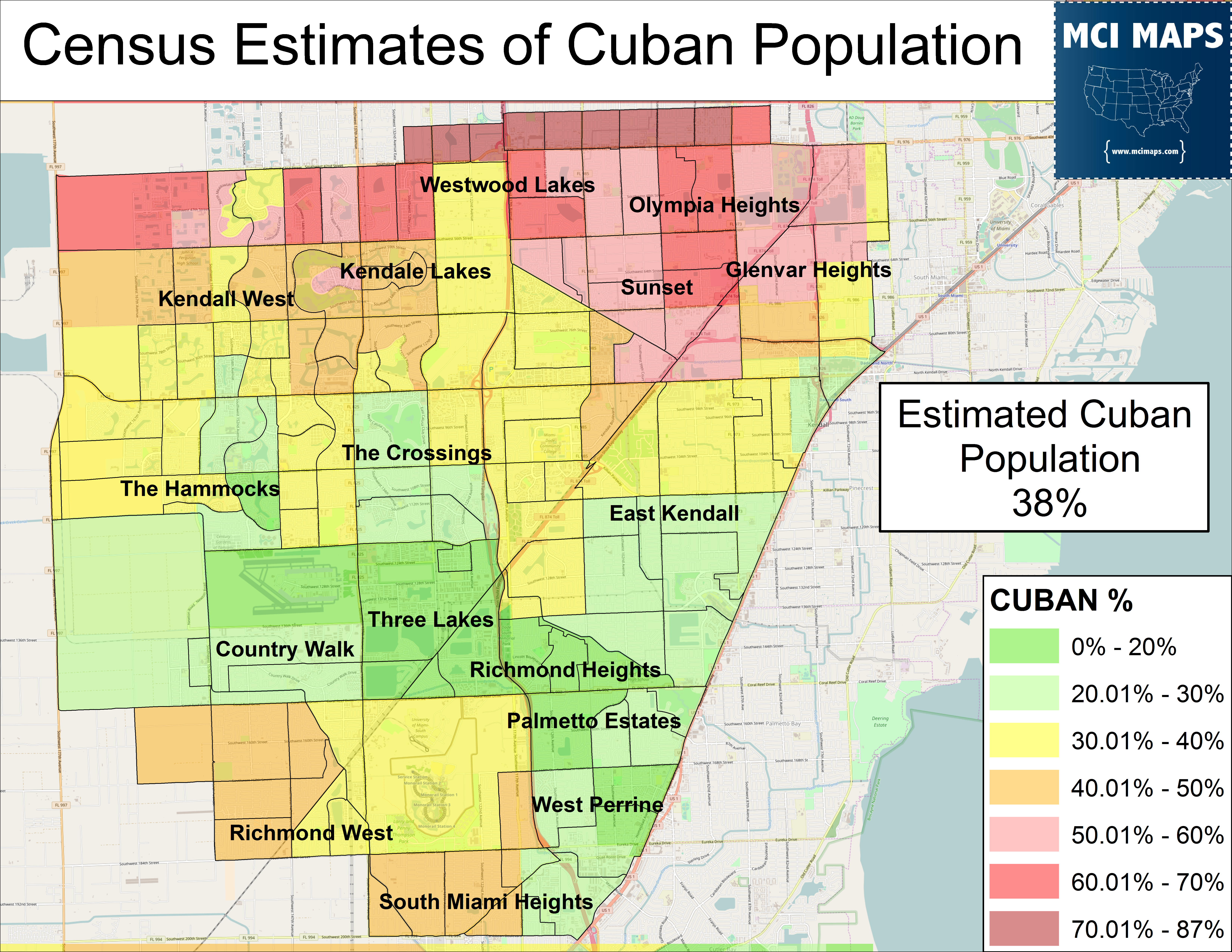 The likely GOP primary electorate will be nearly 80% Hispanic.  In the 2016 August primaries, Hispanics where 79% of the vote.   That vote is heavily concentrated in the North.  The southern portions of the districts are more white and African-American and many of these precincts are much more important in a Democratic primary in terms of raw votes.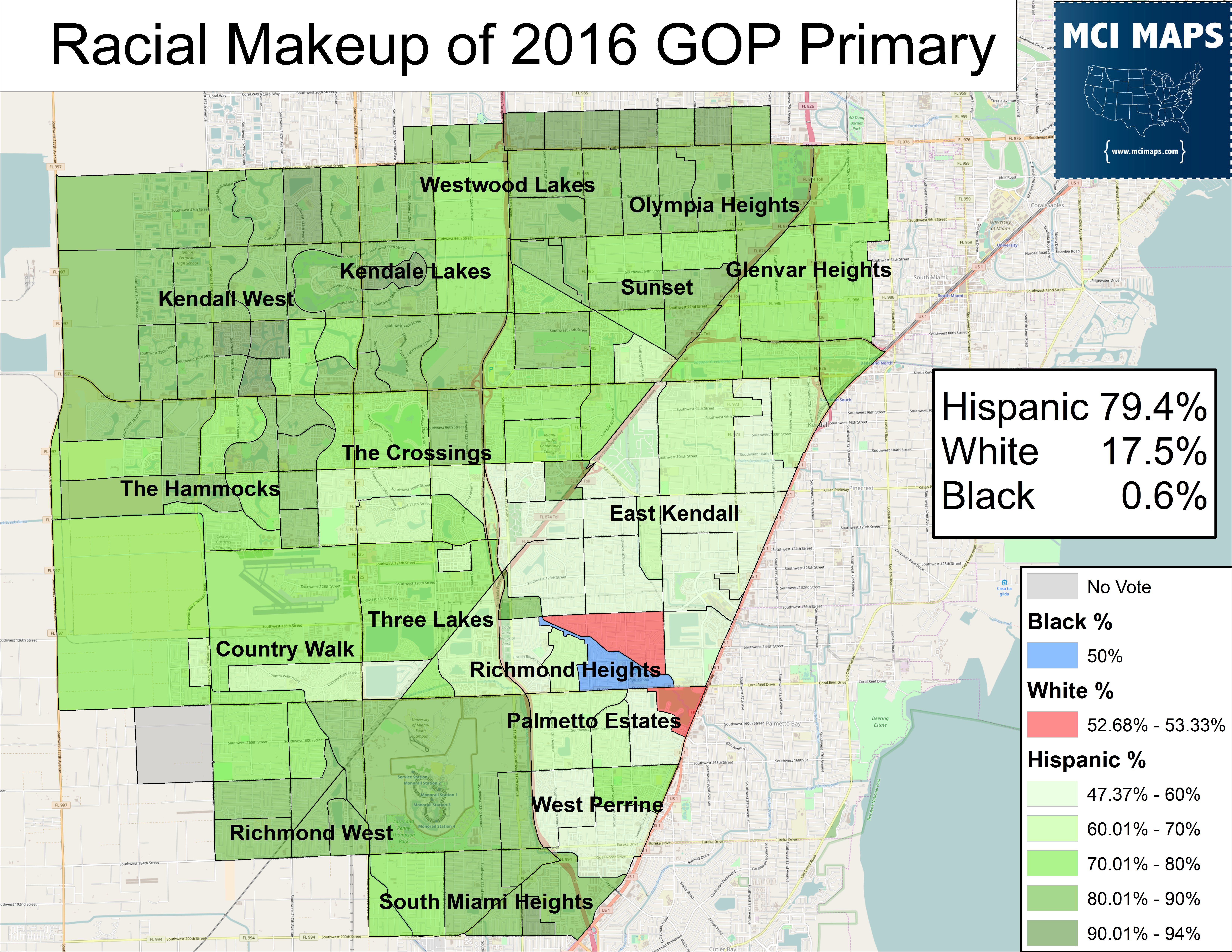 Donald Trump has emerged as an issue in the primary.  DLP has tied himself close to Trump while Diaz has distanced himself.  Trump will no doubt not poll well in the district, and his popularity in the GOP primary is unclear (aka I haven't seen any polling).  Rubio crushed Trump in SD40 while losing badly statewide.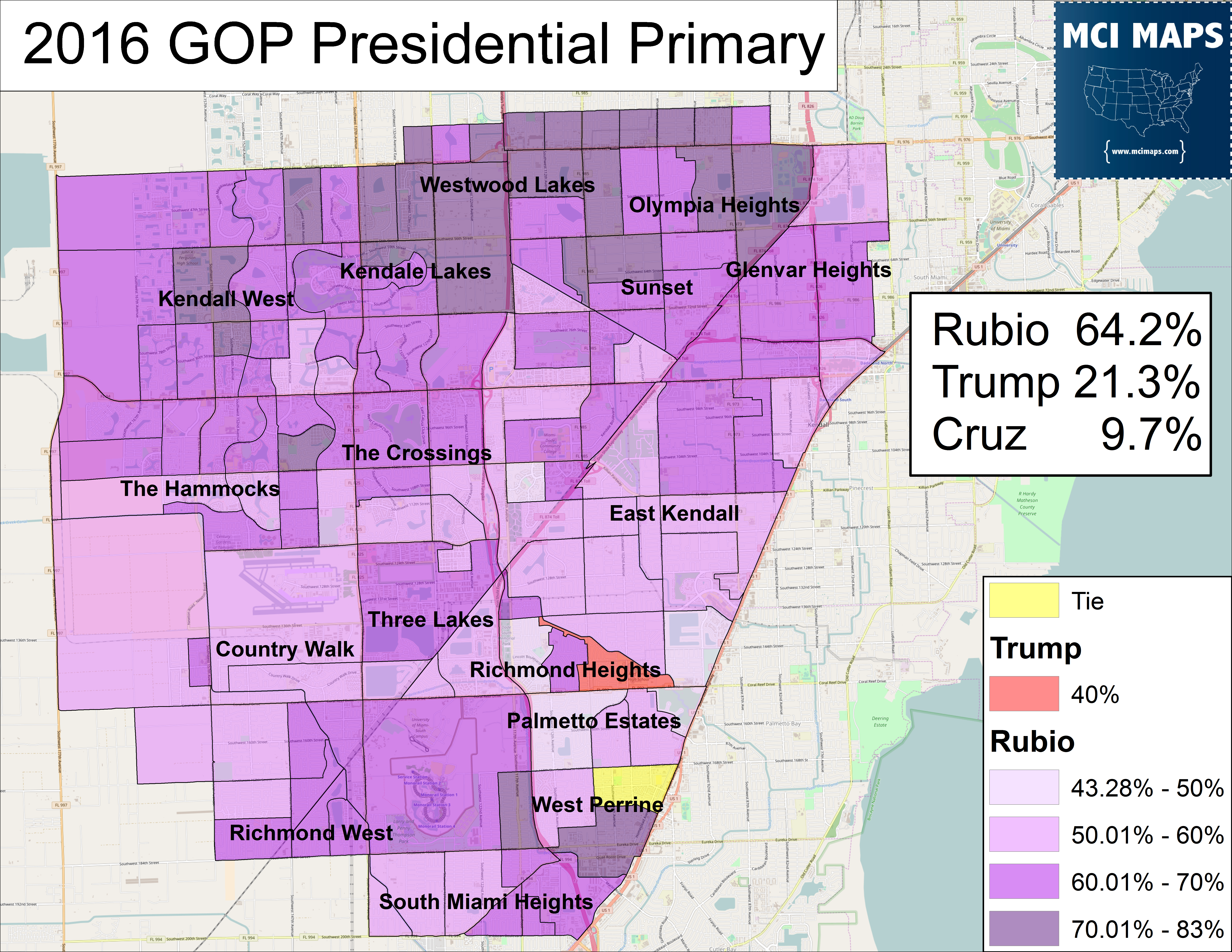 Many Cuban's begrudgingly voted Trump in 2016, but his showing with Cubans was the weakest of any GOP Presidential candidate in history and the Cuban centers saw notable undervotes (blank ballots).  How much Trump is a helper for DLP in the Cuban-dominated primary is up for debate minus polling.
So far over 10,000 votes have been cast in the upcoming primary, largely via vote by mail.  The VBM returns are over 80% Hispanic, which is just a hair under the 83% they were in 2016.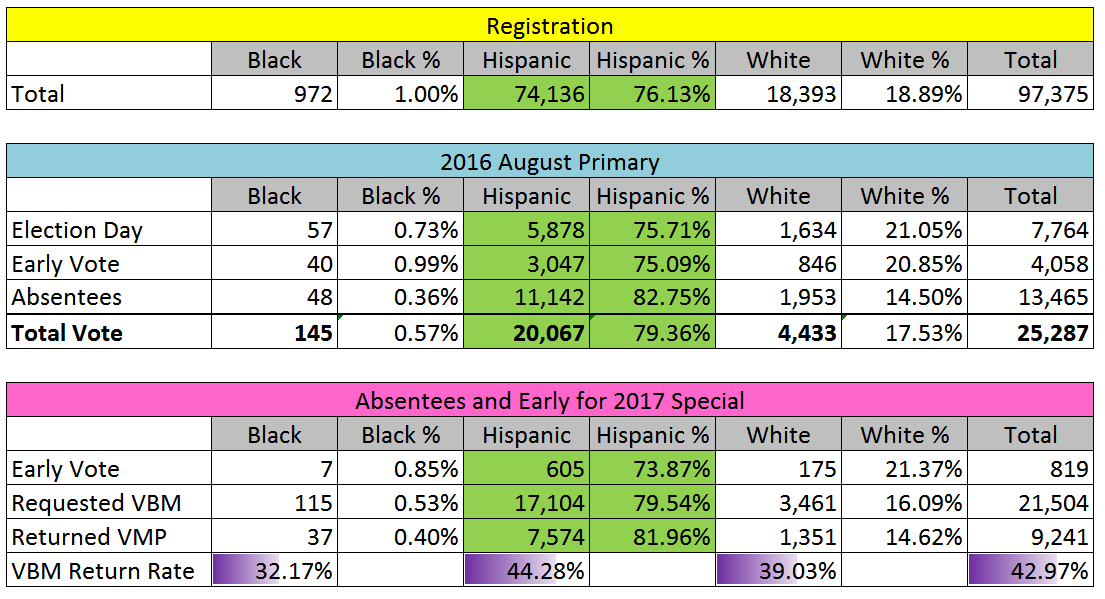 VBM/Absentees were over 50% of the 2016 August votes, and with low election day vote expected, its likely to be a larger share this time.
The SD40 Democratic Primary
The Democratic primary for Senate District 40 was a much quieter affair until recently.  The race pitted Taddeo and Logan, who both had history in the district.  Taddeo's CD26 run last year overlaps with part of SD40, and Logan's old house seat overlaps well with the new senate district.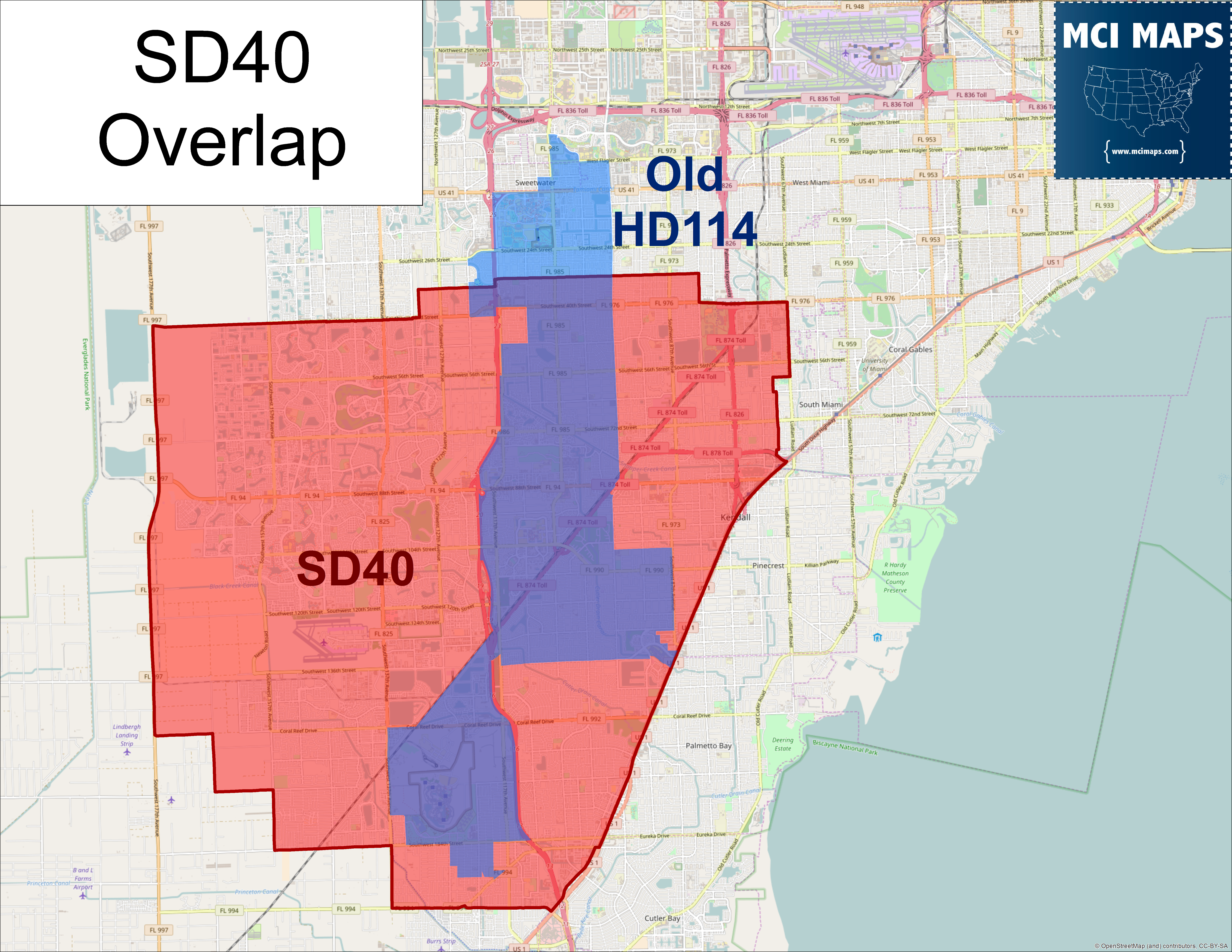 Taddeo has better name-Id and lead initial polling; though Logan does benefit from being on the Democratic primary ballot recently in SD40.  Logan ran against Dwight Bullard for the Democratic nomination for SD40 last August.  Despite dropping out before the election, she still got 24% of the vote, mainly in the Hispanic areas of the district.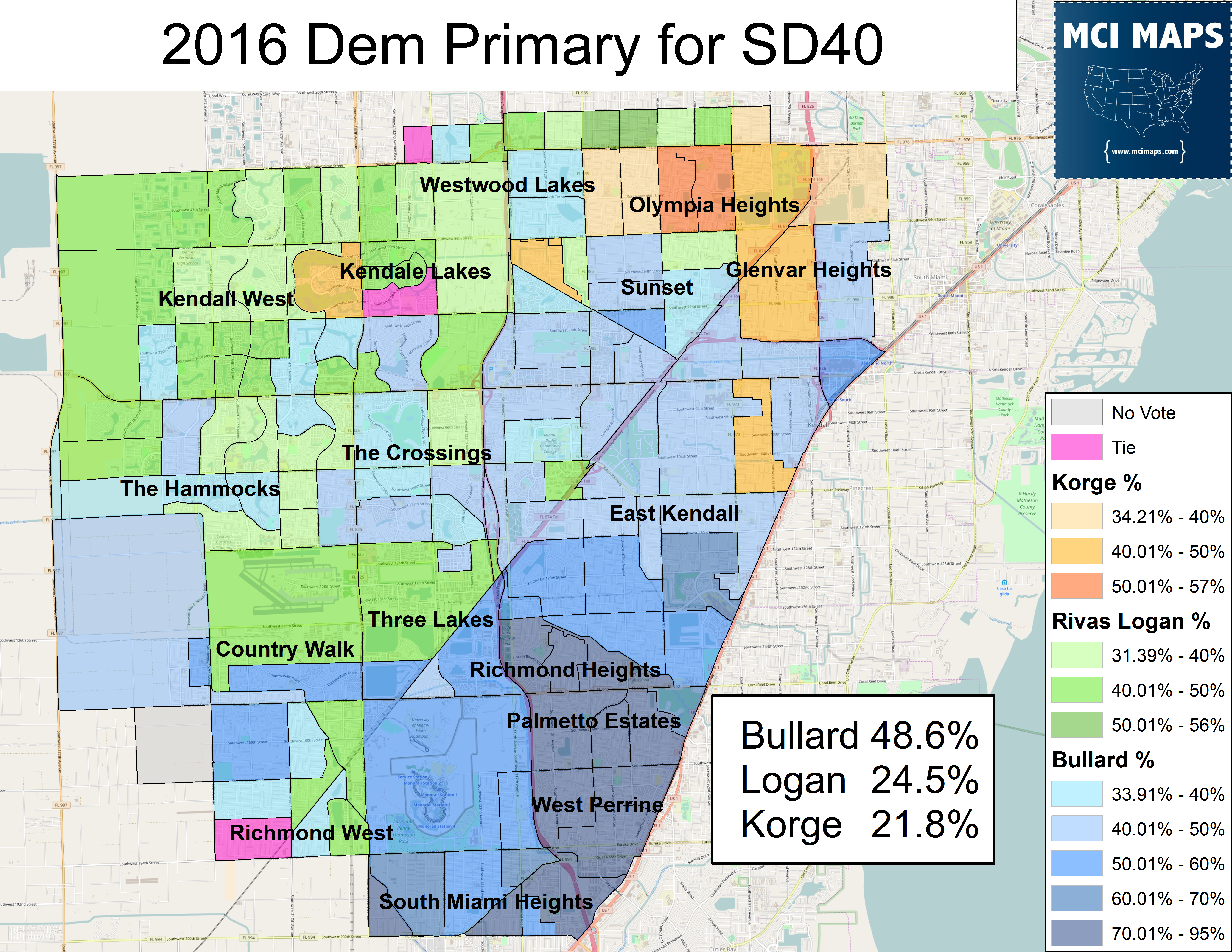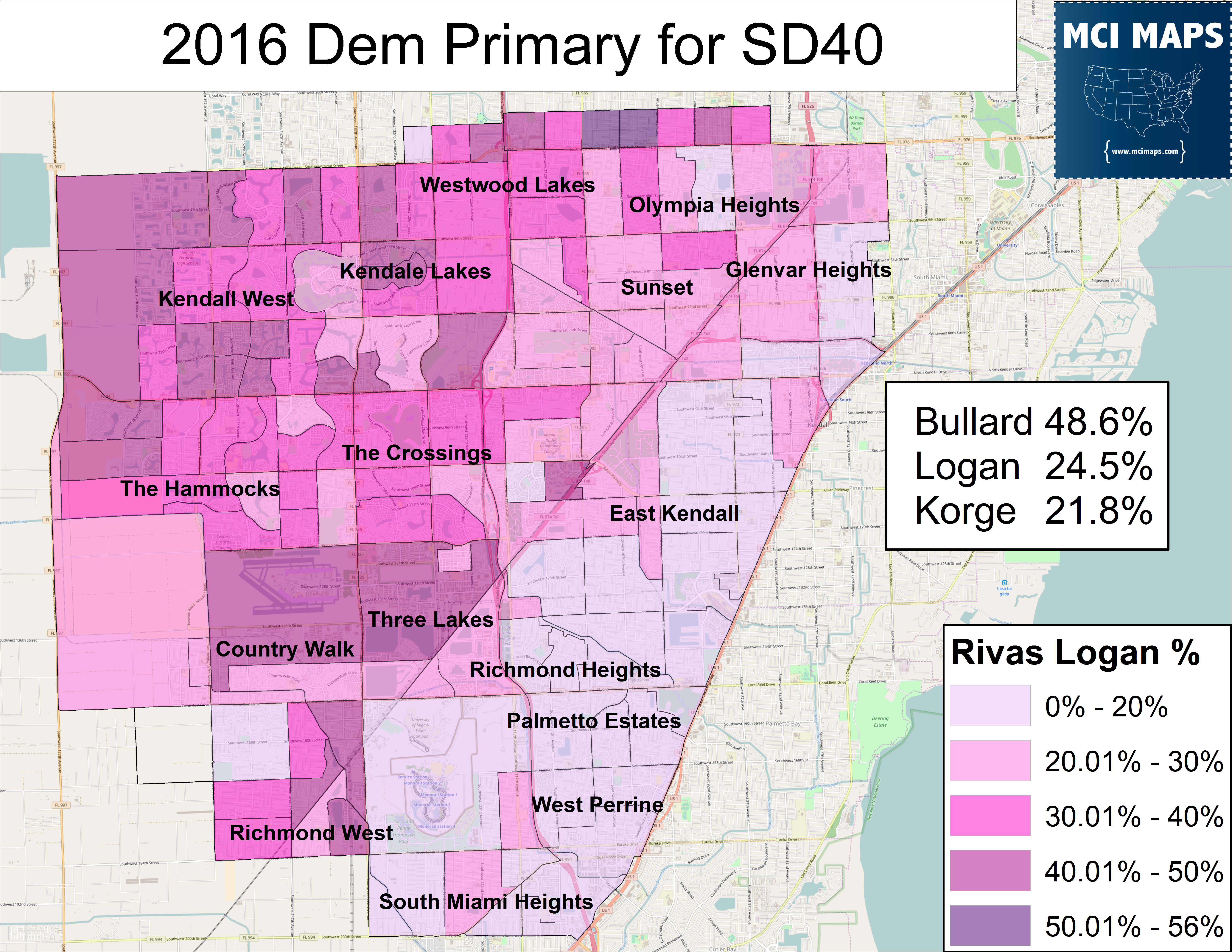 Logan's fundraising lags Taddeo's but the race took a turn a week ago when a Political Committee that had been dormant for years was injected with over $100,000 and started using it to go after Taddeo.   The effect of this last minute injection of money remains to be seen, as many votes are have already been cast.
Unlike the GOP side, the primary for Democrats is much more diverse.  Hispanics are a growing segment of the primary electorate.  In 2012's August primary they were 35% of Democratic primary voters.  In 2014 it fell to 32%.  However, in 2016, Hispanics, who's registration share continues to grow, jumped to 41% of the primary vote.
The Hispanic vote is concentrated in the northern end of the district and the western end.  African-Americans are concentrated in the south around Richmond Heights and Perrine.  Meanwhile the East Kendall area is heavily white.
Absentee ballots returned so far for Democrats lag the GOP side, with around 7,300 votes cast.  The return rate is lower for Democrats, notably Hispanic Democrats.  Hispanic share of the returned ballots is on par with the 2016 August primary, but still falls short of their share of the ballots mailed out.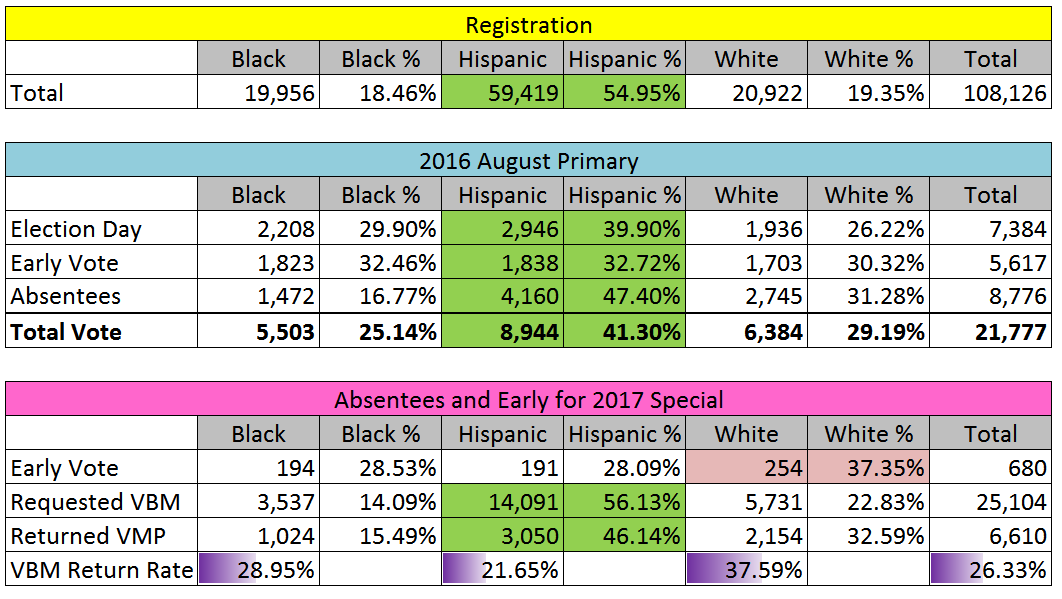 The Logan/Taddeo results will be interesting to look at from a racial perspective.  Whether the last minute push to aid Logan (which is more about hurting Taddeo) remains to be seen, with a big factor being how many show up in person on Tuesday.
HD116 GOP Primary
The GOP primary for the Diaz's house district has been as heated the SD40 races.  Two relative newcomers to elected office are running for the GOP side.  Jose Mallea, who ran Marco Rubio's 2010 campaign for Senate, has a good deal of institutional backing, getting the backing of Jeb Bush and other GOP power players.  Meanwhile, attorney Daniel Perez has put up an aggressive campaign, raising $168,000.  Mallea has brought in $238,000,   The race has been heated, with campaigns fighting over Perez taking engagement photos in Cuba and Mallea being hit for implying a Marco Rubio endorsement in a political mailer.  Cuba has been a central point of debate in the race, which is not surprising considering nearly half of all residents of the district are Cuban.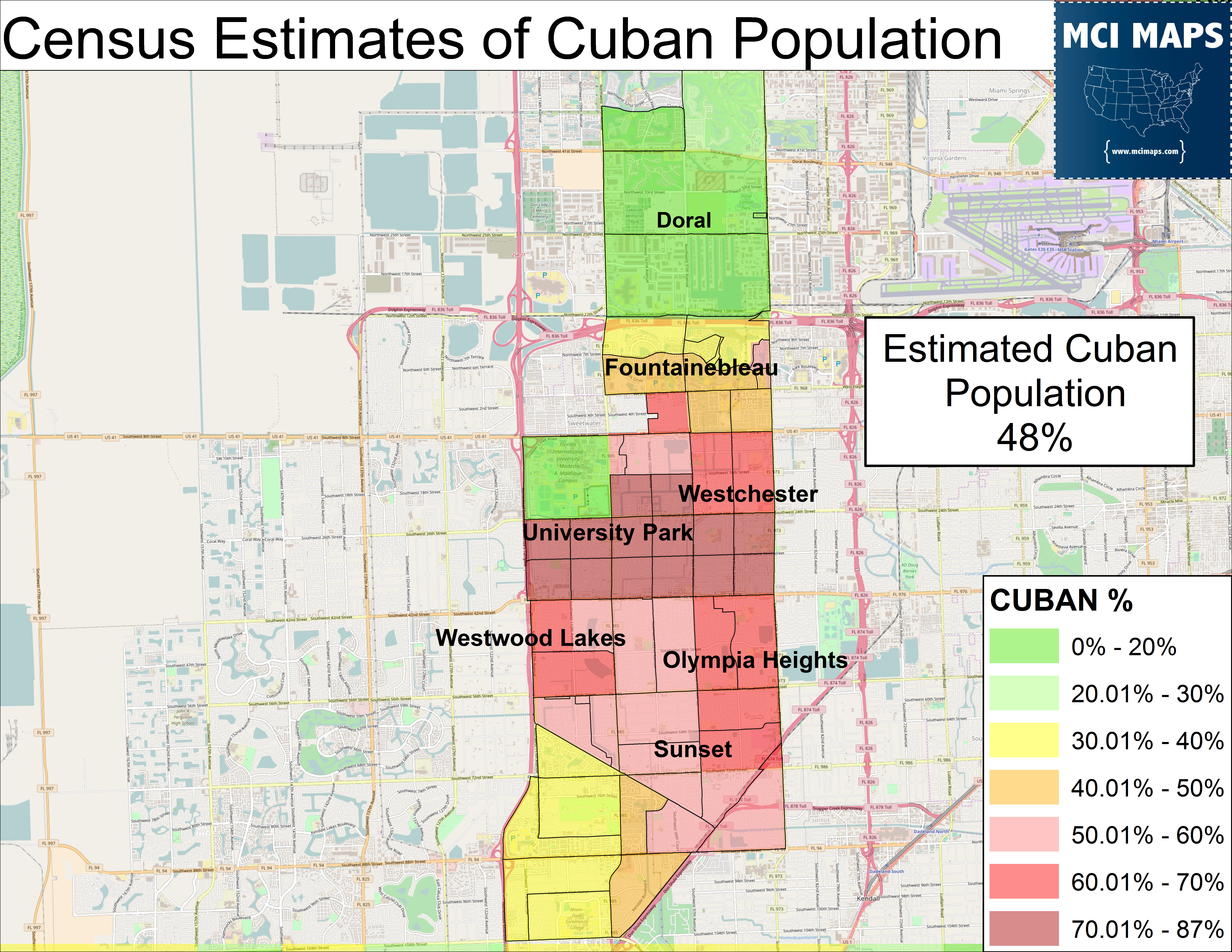 The GOP primary, meanwhile, is likely to be well over 80% Hispanic.  In 2016 the primary vote was 86% Hispanic and only 12% white.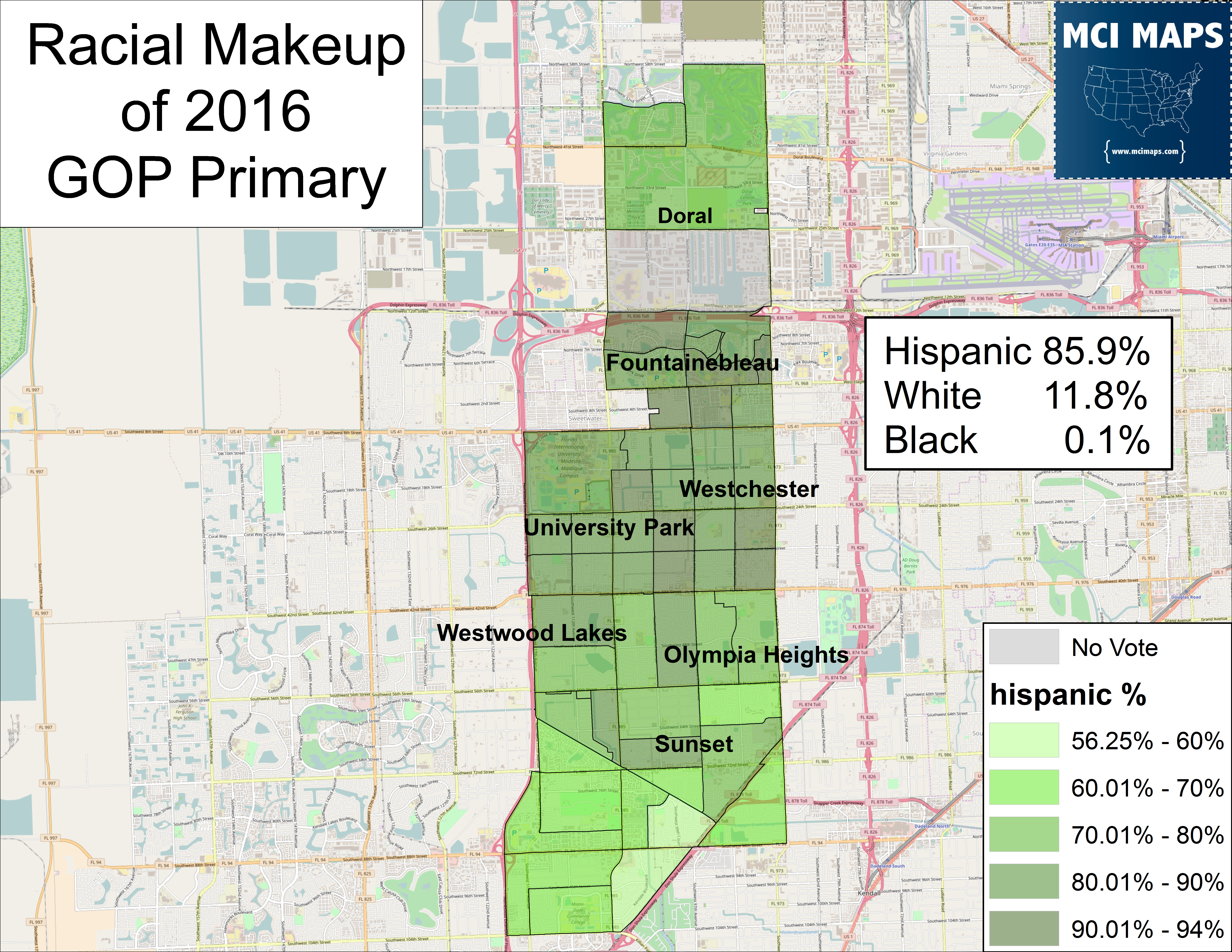 So far, 4,688 absentee ballots have been sent back – 87% of which are Hispanic.  482 early votes have been cast, which stand at 84% Hispanic.
Whoever wins the GOP primary will face the the lone Democratic candidate, Gabriela Mayaudon, in September.